The 2021 French Open will be held at Stade Roland Garros in Paris, France, from May 23rd through June 6th, 2021. This Grand Slam tennis tournament is played outdoors on clay courts and features singles, doubles, and mixed doubles matches. Junior and wheelchair tournaments are also scheduled.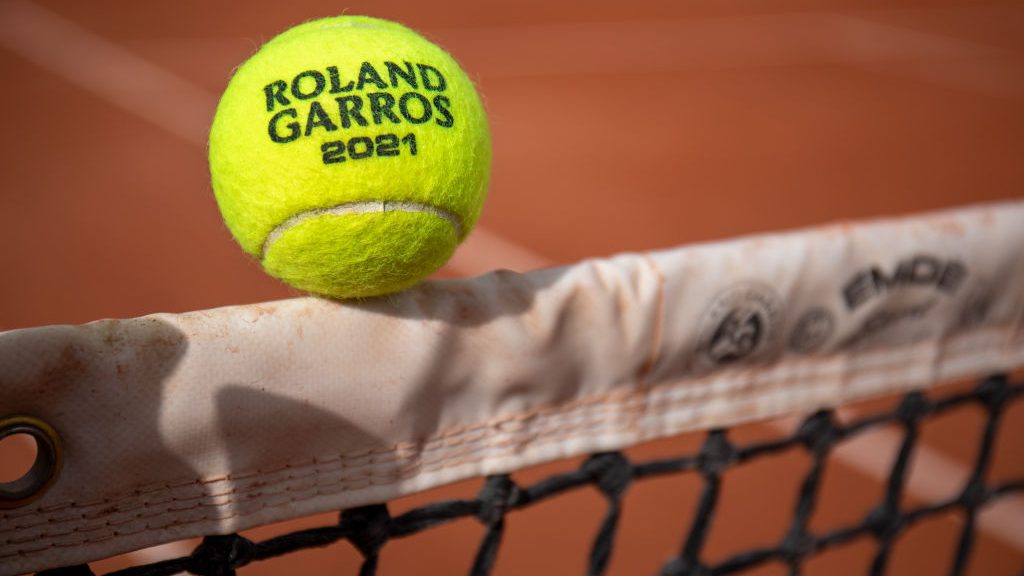 Current rankings for the men's most Grand Slams won:
Roger Federer: 20
Rafael Nadal: 20
Novak Djokovic: 18
Currently ranked number one in the world, Novak Djokovic is edging closer to holding two titles. Not only is he ranked first in the world, but he is closing in on the record for winning the most Grand Slams. Novak recently won the Australian Open, beating Daniil Medvedev in three straight sets, and is playing his best tennis heading into this Grand Slam.
The French Open is the only Grand Slam event on the calendar played on clay. This surface favors Novak, as he has the highest winning percentage on clay courts with a 91.7% win rate. Rafael Nadal, who is currently ranked third in the world and has ranked first in the past, has a win rate of 90% on clay courts.
So who will be in contention to win the French Open? Let's take a closer look at the top five players, both women and men, and see if we can break down who has the best chance to go all the way.
Men's Favorites
No one can count out the previous world No.1 Roger Federer just yet. Roger will be returning from major knee surgery and has not played since the 2020 Australian Open, where he lost to Novak in the semi-finals. Roger is widely considered one of the greatest players to have ever played the game and will be looking to add another Grand Slam to his list of titles. His match fitness could be questionable, however, after a long time off.
Do not underestimate Roger. I expect that his return will be a positive one.
This is a new era for Novak. Novak won the Australian Open and will be looking to take this Grand Slam, which would improve his Grand Slam title position to only one behind both Roger and Nadal. The fire is burning inside Novak, and he will be the one to beat.
Former world No.1 Rafael Nadal has not been at his best following his shocking loss at the Australian Open. Nadal, along with Novak, was favored to win the final, but the Greek Stefanos Tsitsipas had other plans, delivering the upset of the tournament by beating Nadal in five sets. Since the Australian Open, Nadal has won some games and lost a few. He is feeling good after getting some matches under his belt and is looking forward to this event. As with Roger, I would not close the book on Nadal.
Definitely one of the game's most improved players, Daniil Medvedev made it all the way to the Australian Open final where he faced world No.1, Novak, only to lose in three straight sets.
Since the Australian Open, Daniil has been in good form, although the footing on the clay court at Stade Roland Garros could affect his game.
Daniil will perform well, but may just fall short.
Dominic Thiem is a great player overall, though he fell just short at the Madrid Open. There is a reason why he's in the top five.
Only a few days ago, Thiem was beaten by Alexander Zverev in the semi-finals of the Madrid Open. Thiem had been playing well leading up to the event but wasn't ready for Zverev's onslaught. Zverev won the match in two straight sets.
Dominic Thiem can beat any of the top five players and will be a player to watch.
Watch out. Stefanos Tsitsipas is our pick to challenge world No.1 Novak Djokovic. No one can forget his performance at the Australian Open, where he beat the formerly ranked world No.1, Nadal, in five sets.
Stefanos Tsitsipas has the ability to win the French Open. Given his recent amount of playing time, he will be warmed up and ready for this event.
Women's Favorites
The women's field is jam-packed with contenders this year. The world No.1, Ash Barty, won this event in 2019, although she didn't compete in the 2020 event due to the pandemic.
Although Ash Barty is the world No.1, Naomi Osaka has also been the subject of conversation. Naomi was dominant at the Australian Open, which she won by beating Jennifer Brady in the final.
Ash Barty has been in good form since losing to Sofia Kenin in the 2020 Australian Open semi-finals. She recently made it to the final match of the Madrid Open, where world No.5 Aryna Sabalenka beat her. Despite that loss in Madrid, Barty is currently battling it out at the Italian Open, where it's looking like she will make the final again.
Her victory at French Open in 2019 proves that Ash Barty is ready for this event and will be hard to beat.
Naomi Osaka is determined to become world No.1, which could happen if she wins a few more Grand Slams. Naomi's performance during the Australian Open was one of the best she has ever given.
Naomi has a few clay court wins behind her already. She'll be ready to go at the French Open, and all set to win another Grand Slam.
Simona Halep could be the one to watch. Simona has made it to the finals in almost every event this year but hasn't been able to get over the finish line and win a title.
Simona has won three out of her last four matches against world No.1 Ash Barty. Just as impressively, she has won four out of her last five matches against world No.2 Naomi Osaka.
After losing to No.1 Ash Barty at the Belarus Open, Aryna Sabalenka recently beat her in Madrid. Aryna has the potential to beat any of the women ranked above her, and she believes the French Open will be her event.
To Sum Up
Both the men's and women's titles will be any player's to win at this Grand Slam.
On the men's side of the tournament, Novak will be the one to beat, as he seeks his19th Grand Slam title. Greek underdog Stefanos Tsitsipas, however, will be the rising star to watch out for.
On the women's side, Ash Barty looks good to win another grand slam title. At the same time, Aryna Sabalenka has shown great form this year and will be the player to challenge the world No.1.