📢 The time has come! We are excited to announce our successful listing at Coinstore.com!
🏆You asked, and we did: now you can easily trade SBET tokens in popular pairs!
☝️We issued 100,000,000 SBET tokens for listing, liquidity support, and further marketing, according to our Token Metrics: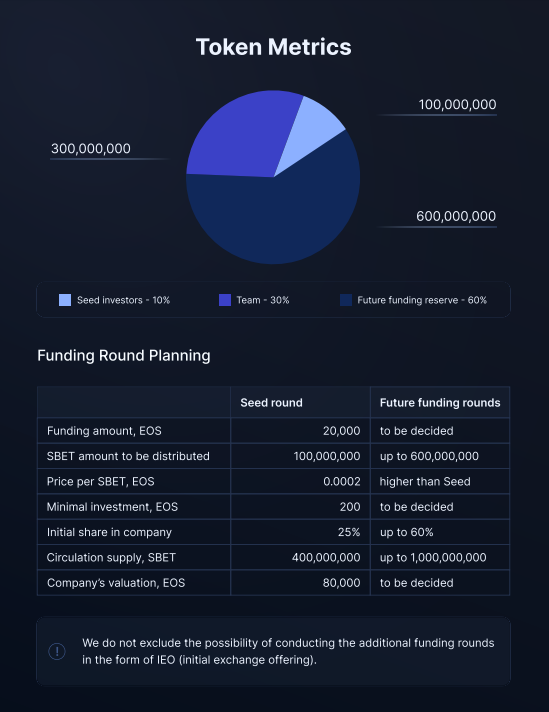 🔥Become a part of Sportbet.one community – buy SBET tokens at Coinstore.com!
Trade SBET: https://www.coinstore.com/#/spot/SBETUSDT